eBenefits Account Registration
SFUSD, City College and Retirees can now make their benefit elections online using eBenefits. Learn how to register for an account where you can review your benefits anytime, make benefit elections during our annual Open Enrollment or change your benefits mid-year if you have a Qualifying Life Event. 
Click here to download the calendar invite. 
Image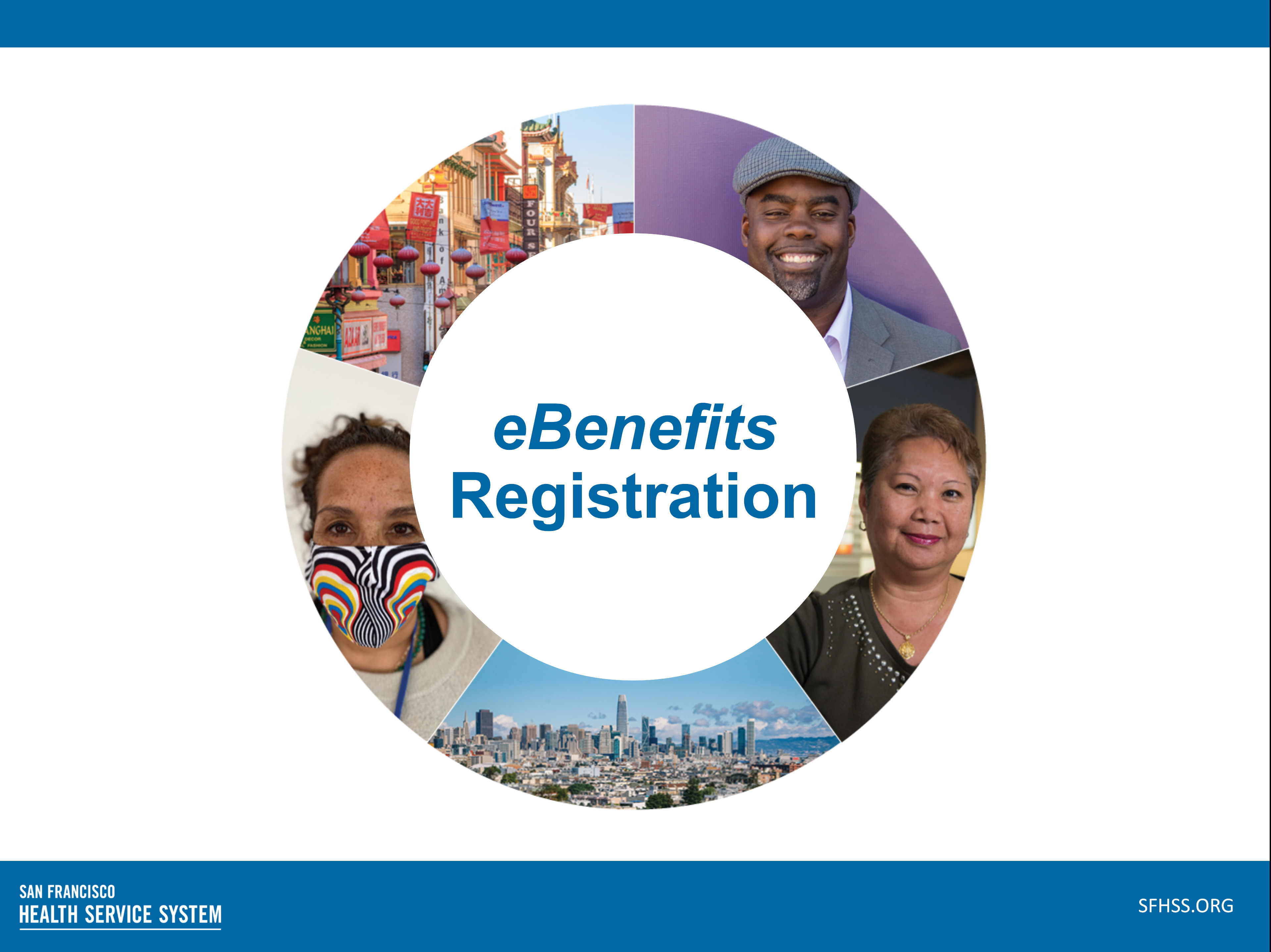 eBenefits Account Registration