Protect Yourself from COVID-19 Vaccine Scams
With the shortages of vaccinations, scammers are using email phishing techniques "selling vaccinations at discounted prices."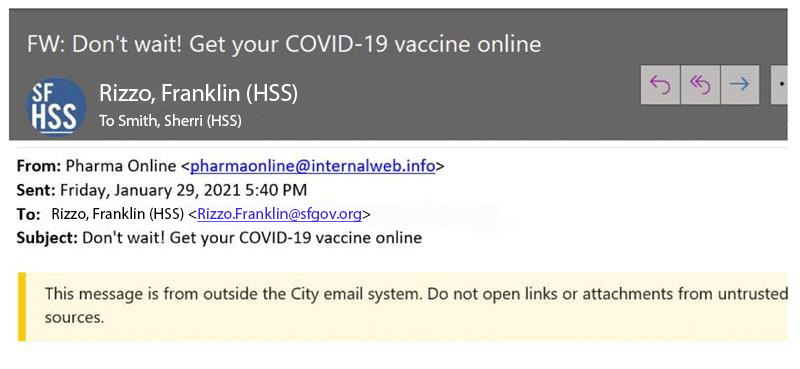 Whether you receive your vaccination from a healthcare provider or public vaccination site, all COVID-19 vaccinations are free.

If you receive a phishing scam email, forward it to your IT Administrator and be sure to label it as "phishing email" or delete it immediately and do not click on any links.

Stay up to date by visiting our COVID-19 vaccination page regularly and by signing up for notifications to find out when it is your turn to get the vaccine.