Welcome
Welcome to Open Enrollment 2020! Open Enrollment is your opportunity to enroll, change or drop health plans for you and your dependents for plan year 2021, which starts January 1st. Open Enrollment takes place from October 1-30, 2020. During this time, you can add, drop or update your health benefits online, by fax or mail. 
And remember, Open Enrollment ends on October 30, 2020 at 5pm PST!
Enroll Online
If you are a City and County of San Francisco or Superior Court of San Francisco employee or a Retiree or San Francisco Unified School District employee* who received eBenefits instructions, you can enroll online using eBenefits. Start by clicking on the image below. 
*SFUSD employees: eBenefits is now available.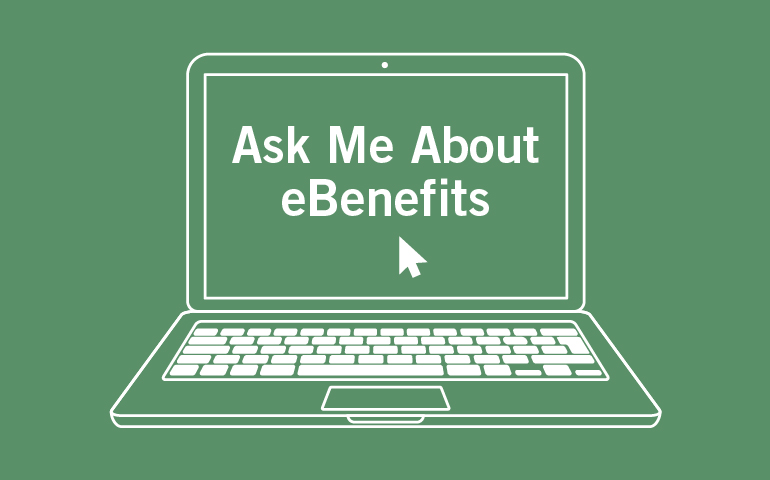 Webinar Videos
Unable to attend one of our live health webinars? Click here to watch a recording to learn about new and important updates and benefits with your medical, dental, and vision plans. Learn about new voluntary benefit plans too! 
Health Plan Presentations
Find a selection of Health Plan presentations from each of our providers created just for SFHSS members! Get the most from your benefits by learning about all the different programs and features available in 2021!
How to Reset Your Password
1. Go to https://myapps.sfgov.org/signin.   
2. Click on forgot your password under the blue box.
3. Next, you will get to password reset where you use your previous MFA info to get back in.
4. For additional help, City employees should contact your Department Service Desk or the City's 24/7 Dept. of Technology's Help Desk at (628) 652-5000.
5. If you are a Retired City & County employee, please call SFHSS at (628) 652-4700.
Member Services and Contact Hours
SFHSS Member Services
1145 Market Street, 3rd Floor
San Francisco, CA 94103
Main: (628) 652-4700
Toll-free: (800) 541-2266
Fax: (628) 652-4701
Telephone Hours: Monday, Tuesday, Wednesday and Friday from 9am to 12pm and 1pm to 5pm
Thursday from 10am to 12pm and 1pm to 5pm.
Our offices are currently closed to the public due to COVID-19. If you are unable to enroll online, you can also fax your Open Enrollment Application Form and supporting documentation to (628) 652-4701.