Open Enrollment is Here
Welcome to Open Enrollment for Plan Year 2020. Open Enrollment is your opportunity to enroll, change or drop health plans for you and your dependents and takes place from October 1-31, 2019. 
If you are a City and County of San Francisco or Superior Court of San Francisco employee or a Retiree or SFUSD employee who received eBenefits instructions, you are eligible to enrolling using eBenefits.

Start by clicking on the image below.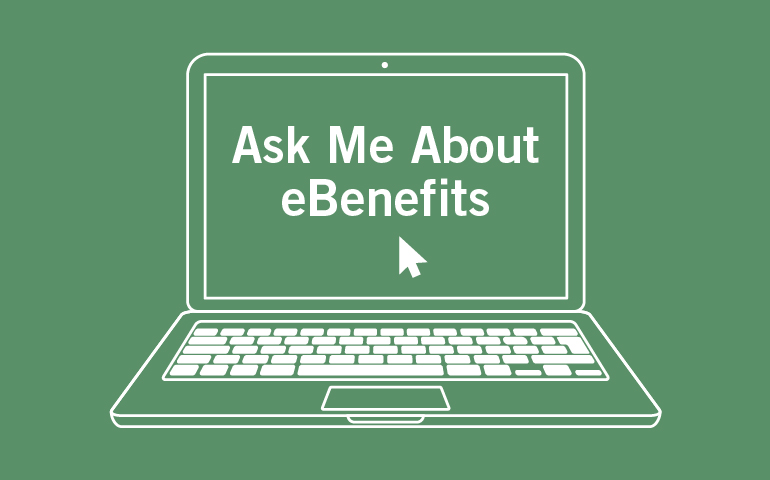 Below you will find downloadable copies of each Benefits Guide, Open Enrollment Forms, links to Plan Documents for each plan provider and lots of other important information.

After reviewing plan documents, you can enroll in your benefits online using our new eBenefits system, which you can access 24/7 throughout the month of Open Enrollment. 
Stay informed and get the most out of your benefits year-round by signing up for our monthly eNews.
Blue Shield of CA Trio HMO Now Includes CPMC
When Trio HMO was first introduced in 2018 as a health plan option to SFHSS members, we learned that access to California Pacific Medical Center (CPMC) played an important decision in the election of your health plan.

Because of this, we wanted to share the exciting news with you that CPMC has been recently added to the exclusive SFHSS Trio network – including the Mission Bernal Campus, the state-of-the art 1101 Van Ness Campus, and the Davies Campus.

You can check to see if your providers are in the SFHSS Trio HMO network by visiting blueshieldca.com/triosfhss. 
What's New in 2020
Medical, Vision and Dental Contributions Changing
Premiums for the following plans will increase in 2020: UHC PPO (City Plan); Blue Shield of California Trio HMO and Access+ HMO; Kaiser Permanente HMO; VSP Premier; and UHC Dental DHMO (actives only).

CPMC Medical Center Now Part of Blue Shield of CA's Trio HMO Network
Trio HMO's network for SFHSS's Brown and Toland medical group members now includes California Pacific Medical Center (CPMC). This exclusive arrangement expands access to the new 1101 Van Ness, Davies and Mission Bernal campuses only.

2020 Benefit Enhancements for Blue Shield of CA's Trio HMO and Access+ HMO plans
Blue Shield of California's Trio HMO and Access+ HMO plans now offer members the ability to receive,  from participating retail pharmacies, certain no-cost vaccinations, including influenza (flu), HPV, pneumonia, meningitis, Tdap booster and shingles.

New for 2020, Blue Shield of California Trio HMO and Access+ HMO members will have the option to receive nutritional counseling visits without a specific medical diagnosis. If you enroll in the Blue Shield Trio HMO, you will also receive: $0 Rx delivery through HEAL home visits; three to six months of meal delivery through Lifespring for members who are recovering from serious illness; and non-emergency transport through HEAL.

UHC PPO (City Plan) Reducing In-Network Family Out-of-Pocket Maximum
UHC PPO (City Plan) will offer a lower in-network Family Out-of-Pocket Maximum in 2020 to better align with other plans offered by SFHSS. This will reduce the in-network Family Out-of-Pocket Maximum from $12,700 to $7,500 (twice the amount of the individual in-network Out-of-Pocket Maximum).

Kaiser Permanente Fertility Services
Share of Cost Increase
Effective January 1, 2020, Kaiser Permanente has set the member share of costs for all infertility treatment services to a 50% coinsurance, to align with other plans.
Health FSA Maximum Increasing to $2,700
The maximum amount of pre-tax dollars you can set aside for reimbursement for qualified medical and healthcare-related expenses will increase from $2,650 to $2,700 starting January 1, 2020.
Enroll in Voluntary Benefits through WORKTERRA
Voluntary benefits can help provide additional financial protection for you and your family. SFHSS has partnered with WORKTERRA to offer a suite of quality voluntary insurance plans to SFHSS members at discounted rates. Plan premiums may be paid with post-tax payroll deductions.

Aetna Will Now be Known as The Hartford
Effective January 1, 2020, Aetna will now be known as The Hartford Life and Accident Insurance Company.

Best Doctors Discontinued as of December 31, 2019
The Health Service Board has elected to not renew the contract with Best Doctors for 2020. Please be aware that the second medical opinion benefit is available through all our health plans. For more information on obtaining a second medical opinion, please refer to your Evidence of Coverage or contact your health plan.

eBenefits Online Open Enrollment Available for Employees with Employee Portal Access
SFHSS is excited to announce that eBenefits is now available to all active employees of the City and County of San Francisco with access to the City's Employee Portal through their Department. Members from additional employers and retirees who are eligible to participate in eBenefits will receive special instructions in their 2020 Plan Year Open Enrollment letter.
Dependent Eligibility Audits and Penalties for Failing to Disenroll Ineligible Dependents
All members are required to notify SFHSS within 30 days and cancel coverage for a dependent who becomes ineligible. Dependent eligibility may be audited by SFHSS at any time. Audits may require submission of documentation that substantiates and confirms that the dependent's relationship with the employee or retiree is current. Acceptable documentation may include, but is not limited to, current federal tax returns and other documentation that demonstrates cohabitation or financial interdependency. Enrollment of a dependent who does not meet the plan's eligibility requirements as stated in SFHSS Rules and enrollment materials, or failure to disenroll when a dependent becomes ineligible, will be treated as an intentional misrepresentation of a material fact, or fraud. If a member fails to notify SFHSS, the member may be held responsible for the costs of ineligible dependent's health premiums and any medical service provided. Dependents can be dropped during Open Enrollment without penalty.
Open Enrollment Events and Flu Clinics
Medical Plans
Active members can select from the following medical plans: UnitedHealthcare PPO (City Plan), Blue Shield of California's Trio HMO and Access+ HMO and Kaiser Permanente HMO. Click below to see plan documents.