Wellness Center group exercise classes, workshops, coaching and other activities are open to all employees and retirees of the City and County of San Francisco, Superior Court of San Francisco, San Francisco Unified School District and City College of San Francisco.
Employee and retiree family members may also participate in these activities, if they are age 18 or older and enrolled in a San Francisco Health Service System health plan. Employee Assistant Program (EAP) services are for active employees and immediate family members only. Check out the variety of classes and special events this month at the Wellness Center. 
Print a copy of the

calendar

 and share it with a colleague. 
Image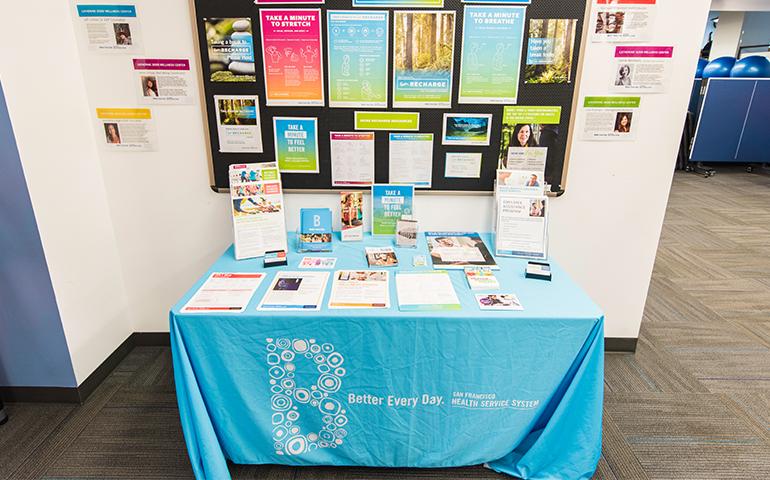 Things you can do at the Wellness Center:
Image

Image

Image

Image

Image

Image

Image

Image

Image