Our Lifestyle Coaches have diverse backgrounds and expertise to help guide you with your wellness journey.  You can meet with a Coach to set a goal, check-in on your progress, discuss challenges, and help with motivation.  
Image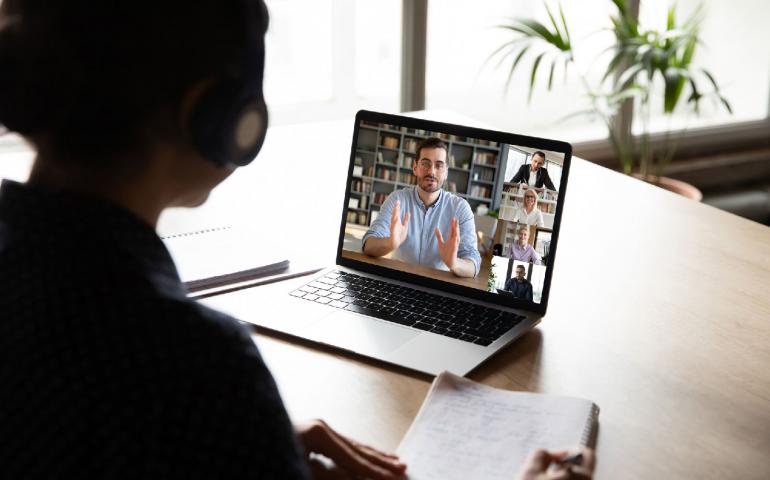 Get Support Where You Need it Most
Topics that you can discuss include: 
Nutrition
Physical Activity
Sleep Hygiene
Staying Motivated
Stress Management
Work-life Balance
All appointments are conducted by phone during Shelter In Place.
Frequently Asked Questions
Ginaville (Gin) Villanueva
Personal Trainer, Fitness Instructor, Health Coach
Meet Ginaville, "Gin". She has been a personal trainer for 6 years, been teaching Zumba for 3 years, and karate for over 25 years. Gin is a certified personal trainer with Ginspire Fitness and a wellness coach for the American Heart Association. She also enjoys teaching martial arts, Zumba, and strength training classes. As a trainer and coach, she enjoys helping people transform their sedentary habits into more active, healthier, and happier lifestyles.
Gwynne MacKay
MS, RDN, CDE®
Gwynne MacKay is a Registered Dietitian Nutritionist (RDN), a Board Certified Diabetes Educator® (CDE®), and holds a Master's of Science Degree from New York University.  Gwynne is passionate about health promotion and her work experience includes cancer research, medical nutrition therapy, health coaching, and corporate training.  Gwynne regularly practices yoga, enjoys skiing and walks at least 10,000 steps daily!
Irene Gardner
MS Registered Dietician, Certified Specialist in Sports Dietetics
Irene is a Registered Dietitian Nutritionist and Certified Specialist in Sports Dietetics. She studied nutrition at Cal Berkeley and the University of Alabama, for undergraduate and postgraduate degrees, respectively.  Irene is passionate about helping others gain the knowledge and confidence to make positive lifestyle changes for themselves and their families. As a San Francisco native, she takes pride in providing quality nutrition education and service in the Bay Area. A former national team rugby player, Irene stays active in local rugby clubs as a player and coach. She committed to helping others establish an active and healthful lifestyle.
Jenny Fowler
Health Coach
Healthy eating has been important to Jenny throughout her life, carrying on what she learned from her parents who entered the health food industry when whole wheat bread was an anomaly. Following her roots, Jenny became a Certified Nutrition Consultant through Bauman College. She enjoys sharing with others how to create a way of life that is filled with food that is good for the body as well as the taste buds. Taking the whole body into account, Jenny also focuses on supporting other important aspects of people's lives such as quality sleep, exercise that one enjoys, and ways to reduce stress.
Jonlyn Zydenbos
Certified Eating Psychology Coach,  Holistic Health Educator
Jonlyn is a results oriented Health Coach empowering individuals to attain health and balance through whole foods nutrition, lifestyle and movement practices.  She collaboratively works with clients to achieve their personal goals and address underlying concerns including: weight loss, body image challenges, overeating, binge eating, women's health, digestion, mood, fatigue, immunity, autoimmunity, self-love, and acceptance in a safe non-judgmental environment.  In addition, she teaches vegetable fermentation workshops and offers wellness talks in the community. Jonlyn brings fun and creativity into her work with clients offering pantry clean outs, meal preparation and mindful eating strategies. Jonlyn is passionate about inspiring people to become the best version of themselves.  Jonlyn's back ground is in Holistic Nutrition, Mind Body Nutrition and Eating Psychology.  In her free time, she enjoys learning, spending time with family and friends, cooking, fermenting vegetables, going to the farmers markets, trail running, cycling, backpacking, camping adventures, discovering beautiful places with her husband and dog.
Judy McGarr
Certified, Holistic Nutrition Consultant
Judy McGarr is a certified, holistic nutrition consultant. Judy received her extensive education through Bauman college, in Berkeley, California. She specializes in healthy eating and weight loss. Judy is passionate about helping people transform their relationship with food and helping them reach their own personal health goals. Judy currently facilitate a couple of weekly nutrition groups at private centers in San Francisco where she educates, supports and inspires clients to make positive diet, behavioral and lifestyle changes. Judy is originally from Ireland and has lived in the Bay Area for the past 20 years. In her spare time Judy enjoys reading, cooking, walking, traveling and the peace and quiet that can be found by being in nature.
Kelly Kirk
AA, Health Coach
Kelly has worked for WW since 2009; helping thousands of people work towards reaching their health and wellness goals.  Graduating with honors from College of San Mateo with a Liberal Studies degree, Kelly has used her knowledge and fun personality to cultivate a loyal following receiving praise from management as well as countless WW members. Kelly successfully delivers a new topic of conversation each week, making sure all that attend feel they are well-cared for and, importantly, have learned a new skill that will help them on their journey towards wellness.  On her off-time, Kelly enjoys music and dancing, dog training, and travel.  
Laura Terrazas
MSc, RDN, CLT
Laura Terrazas, MSc, RDN, CLT,  has a diverse background in nutrition and over 25 years in education and special education. She proactively organizes, plans and implements trainings, and projects, both virtual and in person. Her focus is whole body wellness, including functional nutrition, community and food safety, food allergies, and behavioral nutrition. Laura works to facilitate an increased awareness and understanding of people's unique needs and how health and wellness can be impacted.
Robin Bjorge
MS, Health Coach
 Robin grew up in the Midwest where she attended University of Wisconsin La Crosse and graduated with a B.A. in Psychology from the University of Minnesota at Minneapolis. She moved out to Northern California in my early 30's and later received an M.S. in Health Education from San Francisco State University.
Robin has been working with Kaiser Permanente for over 14 years in Health Education - being a clinical health educator, senior health educator and a wellness coach to name a few. Robin has loved all the experiences she had assisting members on their health journey. Seeing a huge smile on a member's face or hearing the excitement in their voice over the phone when they share the changes they have made and how much healthier and happier they feel is a priceless reward for her and what keeps her motivated to continue health coaching. She believes each one of us has the answers inside of ourselves to make the right choices for our health and happiness and feels her career calling is to guide individuals in some small way toward the illumination and uncovering of those right decisions and actions. 
Sue Saso
NBC-HWC, MPH, CPT
Sue has a Master's in Public Health and is a national board-certified Health and Wellness Coach. As a health educator, personal trainer and coach, she's passionate about promoting total wellbeing from the inside out.  She uses her nutrition and fitness expertise to help clients implement healthy lifestyle modifications tailored to their personal desires.  Sue especially enjoys working with individuals, and believes that a healthy mindset and emotional wellness are critical to implementing lasting changes. When Sue is not working, she enjoys spending time with her family, reading a good book, listening to live music, and enjoying a glass of red wine.