Our Lifestyle Coaches have diverse backgrounds and expertise to help guide you with your wellness journey.  You can meet with a Coach to set a goal, check-in on your progress, discuss challenges, and help with motivation.  
Image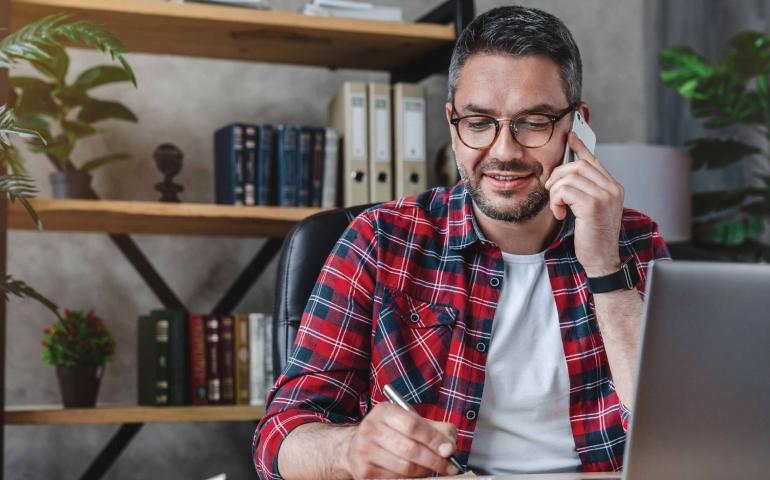 Get Support Where You Need it Most
Topics that you can discuss include: 
Nutrition
Physical Activity
Sleep Hygiene
Staying Motivated
Stress Management
Work-life Balance
20-minute appointments available. All appointments are conducted by phone. The coach will call from a blocked number at the time of your appointment.
Schedule Today!
Frequently Asked Questions
Jennifer Barrera
Health Educator
Jennifer Barrera is a Health Education Instructor for Kaiser Permanente South Bay Worksite Wellness.  In this capacity, her duties include biometric screening and health and wellness counseling. She also teaches back care workshops to private and public sector audiences.
As a health educator, Jennifer draws from her experiences as an elite college swimmer, her role as a mother of 3, and 25 years of personal fitness training. As a personal trainer, she has worked at the University of California San Francisco (UCSF) where she built her practice around injury rehabilitation and pre/postnatal fitness.  Jennifer completed her Bachelor of Science specializing in Exercise Science from California State University of Bakersfield.  And, she is in the process of completing the American College of Sports Medicine certification. 
Gwynne MacKay
MS, RDN, CDE®
Gwynne MacKay is a Registered Dietitian Nutritionist (RDN), a Board Certified Diabetes Educator® (CDE®), and holds a Master's of Science Degree from New York University.  Gwynne is passionate about health promotion and her work experience includes cancer research, medical nutrition therapy, health coaching, and corporate training.  Gwynne regularly practices yoga, enjoys skiing and walks at least 10,000 steps daily!
Kathleen Helsing
MPH
Kathleen earned her bachelor's degree in Nutrition from the University of California, Berkeley and her master's degree in Public Health from Boston University.  She has worked for a variety of health organizations including the Massachusetts Department of Public Health, American Cancer Society, San Jose State University Student Health Center, Aetna US Healthcare, Health Net and Healthtrac.  Kathleen is a published author and has written numerous fitness, weight loss and nutrition implementation kits for the worksite.  In addition to being a Health Educator at Kaiser Permanente, she is a certified Childbirth Educator and Lactation Educator Counselor, and teaches childbirth preparation, infant care and breastfeeding classes.  She also co-facilitates a new mom's support group and mentors mothers of twins.  Kathleen enjoys swimming, running, bicycling, walking her dogs, traveling and watching her daughters compete as synchronized swimmers.
Laura Terrazas
MSc, RDN, CLT
Laura Terrazas, MSc, RDN, CLT,  has a diverse background in nutrition and over 25 years in education and special education. She proactively organizes, plans and implements trainings, and projects, both virtual and in person. Her focus is whole body wellness, including functional nutrition, community and food safety, food allergies, and behavioral nutrition. Laura works to facilitate an increased awareness and understanding of people's unique needs and how health and wellness can be impacted.
Sue Saso
NBC-HWC, MPH, CPT
Sue has a Master's in Public Health and is a national board-certified Health and Wellness Coach. As a health educator, personal trainer and coach, she's passionate about promoting total wellbeing from the inside out.  She uses her nutrition and fitness expertise to help clients implement healthy lifestyle modifications tailored to their personal desires.  Sue especially enjoys working with individuals, and believes that a healthy mindset and emotional wellness are critical to implementing lasting changes. When Sue is not working, she enjoys spending time with her family, reading a good book, listening to live music, and enjoying a glass of red wine.