There is a stigma often associated with asking for help with mental health issues. We are here to help you recognize your emotions, your ability to cope with the challenges in your life, and encourage you to reach out for support as soon as you need it.
Below you will find common mental health topics that we encounter along with tools and resources to help you create healthy routines to increase your overall sense of well-being. 
Call: (628) 652-4600. Counselors are available for individual confidential telephone counseling and consultations for active employees.

Lifeline, a 24/7 hotline can be reached at 988 or 800-273-8255 

Health Plan Providers

Find Mental Health resources and support from your health plan provider. 
Navigating Your Mental Health & Emotional Well-Being Benefits Webinar (5/31/2023)
Mental Health & Emotional Well-Being Resources
What is Mental Health and Why Does It Matter?
Mental health includes our emotional, psychological, and social well-being. It affects how we think, feel, and act and can affect our physical health also. It helps determine how we deal with stress, relate to others, make choices and how we function at work and in our personal lives.
What Can Impact Mental Health?
Our mental health can have ups and downs - but that does not automatically mean we have a mental illness. Most of the time coping skills, trusted support systems, and resiliency, help people to work through difficulties.
What Is the Difference Between Mental Health & Mental Illness?
Mental illness refers to a wide range of conditions that can affect anyone. Mental illness can be caused by biological factors and requires professional help and should be seen as a medical condition.
Explore these helpful resources:
Download No-cost apps: 
Insight Timer - An app for sleep, anxiety, and stress
Sanvello - An app to help with stress, anxiety, and depression 
What is Anxiety?
Anxiety is a persistent feeling of fear, nervousness, or worry, often accompanied by thoughts of dread about something or someone. Learn more here. 
When is it a problem? 
We all experience worry, and nervousness and feel anxious at different points in our lives. We are often able to deal with anxiety by talking to our trusted support system, exercising, practicing mindfulness, or problem-solving. 
What can you do about it? 
If you are experiencing anxiety that is impacting your life, get help early. Click here for a short video. 
Explore these helpful resources: 
What is family mental health?
Family mental health includes the emotional, psychological, and social well-being of the family unit and its individual family members. Each family's background affects the way they view and get help for mental health. Learn More.
What can influence family mental health?
Family mental health is influenced by both risk and protective factors. Risk factors cause problems or present challenges. Protective factors help us prevent problems and serve as a safety net when problems arise.
To learn about risk and protective factors, visit the American Mental Wellness Association or CDC.
Explore these helpful resources:
Recognize the signs of parenting burnout and learn practical strategies to help you.
HelpGuide - Check out helpful resources on parenting strategies.
LGBTQ+ Family Resources:
BIPOC Resources:
If you are feeling overwhelmed, emotionally drained, and having difficulty feeling motivated to meet the demands of life at work or at home, you may be experiencing burnout or be on the road to burnout. Signs of burnout can be physical, emotional, and behavioral. Some of the signs that may indicate you are heading toward burnout are:
Persistent feelings of a lack of control

Inability to relax and recharge

Feelings of hopelessness, depression, or panic

No longer feeling like your usual self

Focusing on survival
For more information about the signs of burnout, check out this article in HelpGuide.org. 
Image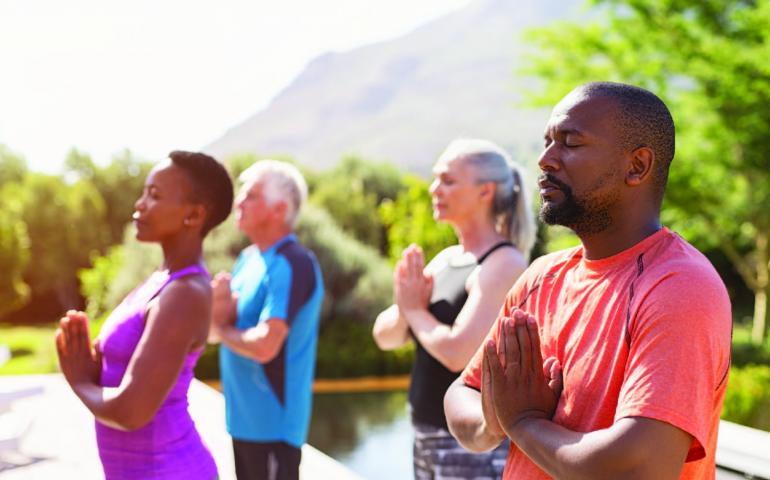 Whole Person Well-Being
Whole Person Well-Being means that we are looking at the different parts of our lives that impact our overall health and wellness.  The wellness wheel (pictured above) is often used to illustrate this with financial, occupational, spiritual, physical, mental, emotional, social, and environmental wellness, all being parts of our lives that contribute to our overall health and well-being. One can positively or negatively affect another. The point is, that we want to have the parts balance one another as best we can and when we notice one or more parts are out of balance, it may be time to give that part more attention or reach out for help with creating more balance. 
---
Mental Health Services from your Health Plan
Financial well-being means that we are living within our means and understand how to make our finances work for us in the short-term and long-term.  Explore the following resources for more information:
We often spend more time at work and commuting than we do with friends and family, so it is important to have a sense of well-being at work.
Spiritual well-being means different things to different people. It is typically our inner sense of connection with self and other(s), which can be found in many ways like nature, a hobby, religious beliefs, exercise, volunteering and so much more. 
Insight Timer - An app for sleep, anxiety, and stress.
UCLA Mindful - Mindfulness meditations that you can practice on your own.
Our physical health is one of the most important components of whole-person well-being. Check out the resources below to get you started or to keep you moving forward with your physical health.
We all have challenges in life and at times those challenges can feel like too much and impact our mental health. 
Emotional Health is our ability to self-regulate our emotions when we meet challenges, and it is the resiliency that allows us to bounce back when difficulty crosses our path. 
Social Well-being can be viewed on a spectrum from those who need a lot of social connection/interaction to those who need very little; and… there is a lot of variation in between. Click on the links below to get started enhancing your social well-being:
Environmental Well-being means that we are taking note of the interactions between ourselves, the environment around us, and our local and global communities.