Employee Assistance Program
We're Here For You
The Employee Assistance Program (EAP) is dedicated to significantly contributing to a healthier work environment and employee well-being. Offering a variety of confidential counseling, consultation, coaching & education services, EAP counselors are licensed therapists with many years of diverse experience in mental health, business and as City employees.
FREE 24/7 Tele-Counseling Is Available To You.
Employee Assistance Counselors are available for individual confidential telephone counseling and consultations. Our phones are answered 24 hours a day, 7 days a week: (628) 652-4600 or (800) 795-2351.
Image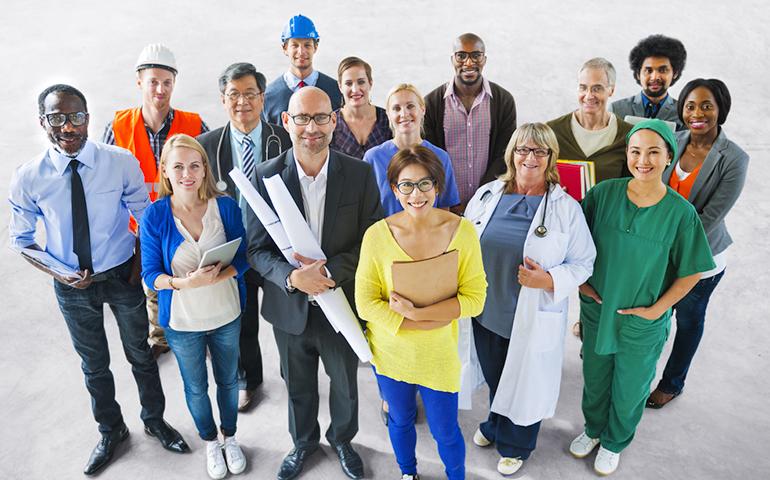 To schedule an appointment or inquire about our services:
Calls are answered 24/7 (628) 652-4600 or (800) 795-2351
Due to the Shelter in Place Order, our offices are closed. You can call us 24/7 to make a tele-counseling appointment for EAP services.
If you are having a psychiatric emergency, please call 911 or go to your nearest hospital emergency room.
EAP Frequently Asked Questions (FAQs)
Individual Counseling

Q: How do I access EAP counseling? 

A: Call EAP 24/7: (628) 652-4600 or (800) 795-2351 

Q: Can I request a man or woman counselor?

A: Yes you may – just let us know what you prefer and we will set up an appointment with an appropriate counselor.

Q: What are the qualifications of the counselors?

A: We are all California State licensed therapists and have additional training and education in various disciplines.

Q: How many sessions of counseling do I get?

A: You are eligible for 6 sessions in a 12 month period.

Q: You say EAP is available to family members. What does that mean?

A: A family member is your immediate family like spouse, partner, young adult or adult child with whom you live.

Q: Do you see minor children?

A: This is not an appropriate setting for minor children. Please contact your health insurance for services for children under 18 years of age.

Q: Is the counseling confidential? 

A: Yes – according to California/Federal law.

Q: How long is an appointment?

A: 50 Minutes

Q: What is the cost?

A: Counseling services are free of charge.

Q: What is the address?

A: 1145 Market Street in Suite 100 to the left of the statue when you enter the front door of the building.

Q: What are your hours?

A: Monday through Friday 8:00 – 5:00 with our first appointment at 9:00 and our last appointment at 4:00.

Q: Will my supervisor know I came to EAP?

A: Only if you tell them. You must use your own time for EAP appointments which includes sick leave, vacation, CTO or weekday days off. Appointments at EAP are considered to be medical appointments.  To learn more, please read the Time for Wellness Memorandum. 

Couple Counseling

Q: How many sessions of couple counseling do you offer?

A: You are eligible for a maximum of 6 sessions of couple counseling in a 12 month period, so long as the therapist deems it an appropriate form of counseling for you.

Q: Do my couple counseling sessions count against my individual sessions?

A: No – we understand that sometimes it is necessary to use couple and individual counseling. You will still be elibigle for 6 individual sessions in a 12 month period.

Q: How long is an appointment?

A: 50 Minutes

Q: What is the cost?

A: Counseling services are free of charge.

Q: What is the address? 

A: 1145 Market Street in Suite 100 to the left of the statue when you enter the front door of the building.

Q: What are your hours?

A: Monday through Friday 8:00 – 5:00 with our first appointment at 9:00 and our last appointment at 4:00.

Q: Do you have evening hours?

A: No we do not – for that you may have to seek the services of your insurance or pay out-of pocket for a private therapist.

Q: What do I tell work?

A: You must use your own time for EAP appointments which includes sick leave, vacation, CTO or weekday days off. Appointments at EAP are considered to be medical appointments.  Learn more about the Time for Wellness Memorandum.  

Q: Do I have to be married or domestic partners to get couple counseling?

A: As long as you are in a committed relationship for which you desire help, you may use couple counseling services.

Tele-Counseling

Q: What is tele-counseling? 

A: Tele-counseling is counseling on the phone.

Q: How do I set up an appointment?

A: Call EAP for a consultation. We will help you determine if Tele-counseling is appropriate for you: (628) 652-4600 or (800) 795-2351. Calls are answered 24/7.

Q: Who is eligible for tele-counseling?

A: Eligibility is determined by your counselor, based on clinical appropriateness and your proximity to the EAP offices.

Q: How many sessions am I eligible for?

A: Employees who are deemed eligible for tele-counseling are entitled to 6 sessions in a 12 month period so long as the counselor deems it appropriate.

Q: Can I get couple counseling on the phone?

A: Tele-counseling is not an appropriate medium for couple counseling.

Q: What are your hours?

A: Monday through Friday 8:00 – 5:00 with our first appointment at 9:00 and our last appointment at 4:00.

Q: Do you have evening hours?

A: No we do not – for that you may have to seek the services of your insurance or pay out-of pocket for a private therapist.

Q: What do I tell work?

A: You must use your own time for EAP appointments which includes sick leave, vacation, CTO or weekday days off. Appointments at EAP are considered to be medical appointments.  Learn more about the Time for Wellness Memorandum.  

Q: How long is a tele-counseling appointment?

A: 50 minutes