Due to COVID-19, our offices are closed, but our Benefits Analysts are answering calls Monday through Wednesdays and Fridays from 9:00am to 12:00pm and 1:00pm to 5:00pm and on Thursdays from 10:00am to noon and 1:00pm to 5:00pm. 
We are currently helping members with enrolling new hires, new retirees and family status changes. 
You can also fax your forms and supporting documentation to (628) 652-4701. See below for contact information.
---
The San Francisco Health Service System (SFHSS) is located in the Civic Center across the street from the UN Plaza. Our address is 1145 Market Street, 3rd Floor.
Service Hours
Our current telephone hours are Monday, Tuesday, Wednesday and Friday from 9:00am to 12:00pm and 1:00pm to 5:00pm, and Thursday from 10:00am to 12:00pm and 1:00pm to 5:00pm.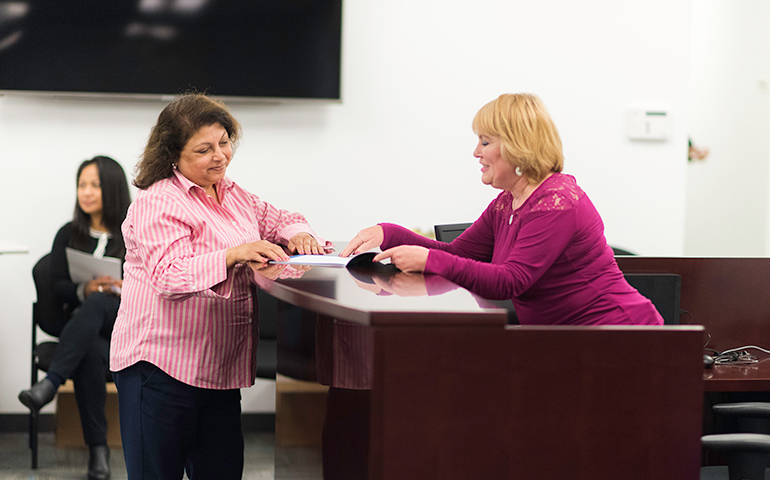 Map and Directions
SFHSS is easily accessible by public transportation:
BART: Stop at Civic Center station. 
MUNI Market Street Streetcar: Take the F line to Civic Center.
MUNI Metro Train Lines J, K, L, M, N, T or S come to Civic Center station.
MUNI Bus Lines 5, 6, 9, 14, 19, 21, 71 stop near our building.

Driving? Get directions from Google Maps. There are pay parking garages nearby. The closest parking garage is the SOMA Grand located at 1160 Mission Street. There are additional pay parking garages located on Mission Street and 8th Street.
Map to SFHSS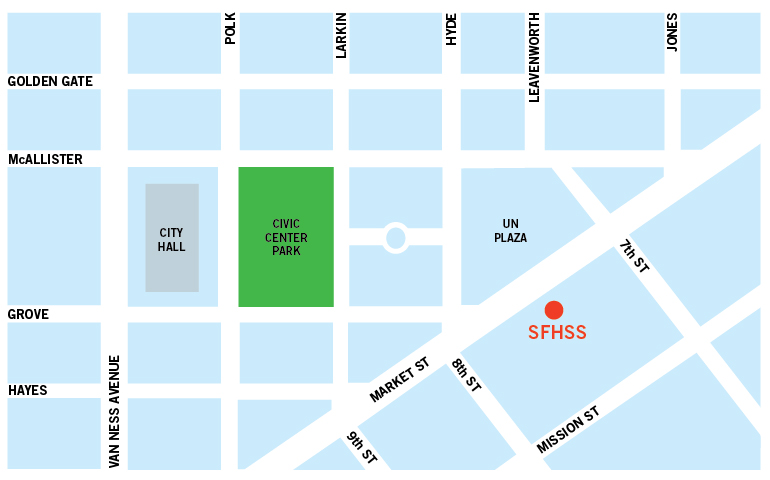 SFHSS Phone Numbers and Mailing Address