ATTENTION: As of 3/17/20, SFHSS IS CLOSED to in-person meetings with the public.

If you need to make a payment for your health care premiums, visit our How to Make a Payment page.

We continue to do business and ask members to contact us by phone during our normal business hours.

You can also fax your application form and documentation to (415) 554-1721.
 
This temporary closure follows the orders of the Governor and Mayor's Office to reduce exposure and focus on containment of the coronavirus (COVID-19).
---
The San Francisco Health Service System (SFHSS) is conveniently located in the Civic Center across the street from the UN Plaza. Our address is 1145 Market Street, 3rd Floor.
Service Hours
As of 3/17/20, our phone hours are Mondays, Tuesdays, Wednesdays and Fridays from 8:00am to 5:00pm, and Thursday from 10:00am to 5:00pm. Members are invited to contact our Call Center at this time.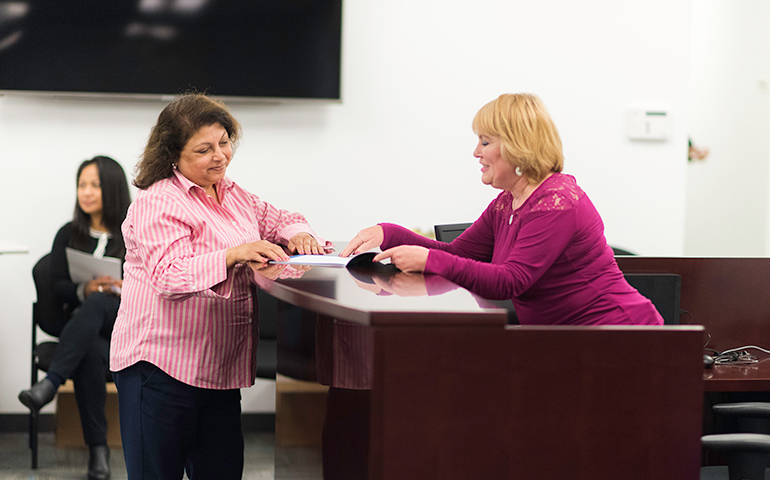 Map and Directions
SFHSS is easily accessible by public transportation:
BART: Stop at Civic Center station. 
MUNI Market Street Streetcar: Take the F line to Civic Center.
MUNI Metro Train Lines J, K, L, M, N, T or S come to Civic Center station.
MUNI Bus Lines 5, 6, 9, 14, 19, 21, 71 stop near our building.

Driving? Get directions from Google Maps. There are pay parking garages nearby. The closest parking garage is the SOMA Grand located at 1160 Mission Street. There are additional pay parking garages located on Mission Street and 8th Street.
Map to SFHSS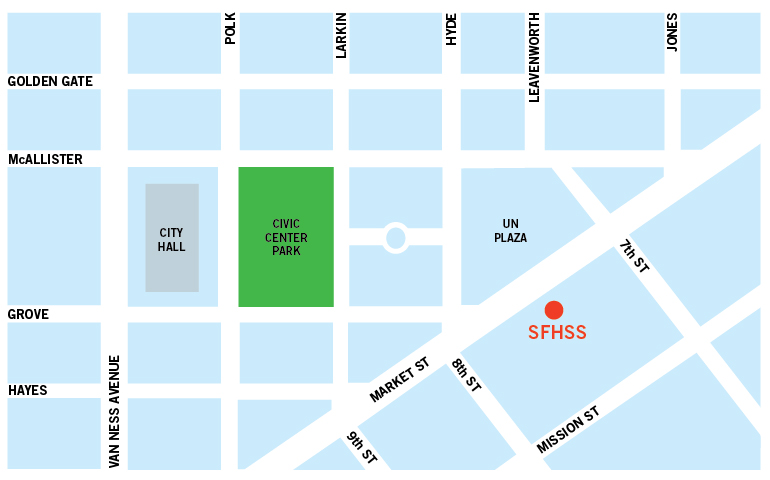 SFHSS Phone Numbers and Mailing Address