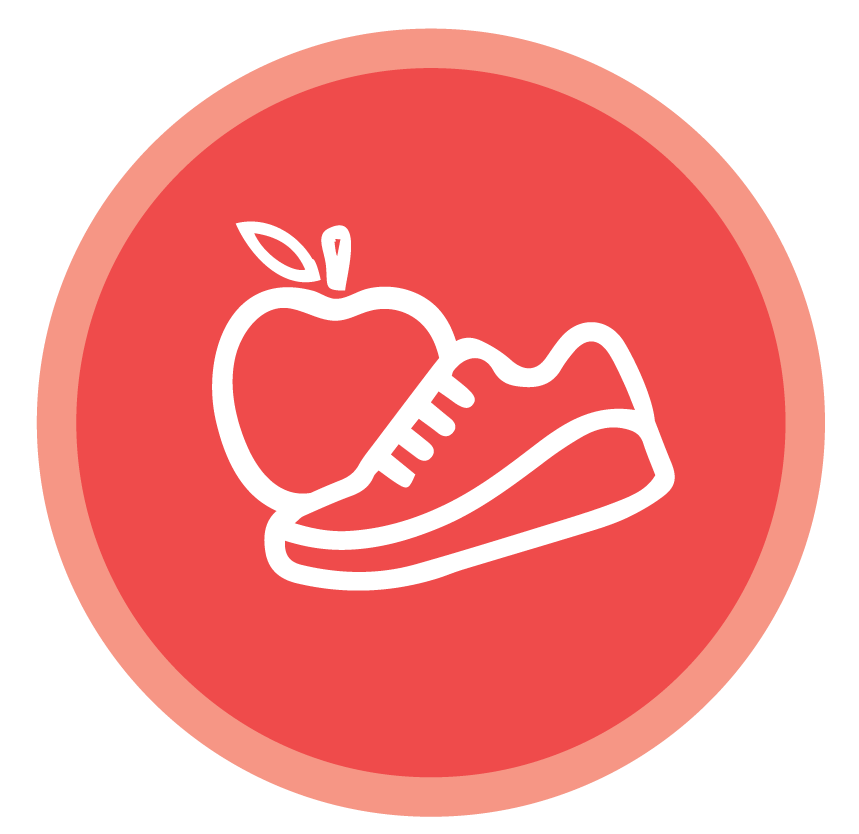 Engaging in Healthy Behaviors contribute to feeling better today, provide long-term health benefits and can improve quality of life.
Departments have the power to promote and support healthy behaviors such as healthy eating, physical activity, flu prevention, tobacco cessation, and weight management. Create a social and environmental culture that makes the healthy choice the easy one. San Francisco Health Service System's (SFHSS) Well-Being Team will support your department by providing resources that are most meaningful to your employees.
Healthy Behaviors @Work Topics
Each department can have a huge influence on the Healthy Behaviors being practiced by employees.  SFHSS provides tools to support the following healthy behaviors so that it is easy for employees to make healthy choices and establish a daily routine that supports eating well, moving more with a focus on maintaining good health.    
Well-Being@Work Resources
The SFHSS Well-Being provides challenges and help facilitate onsite activities for employees including group exercise, stretch breaks, health coaching, health screenings, weight management programs and seminars. Consider using a variety of resources below to encourage Healthy Behaviors at your workplace.
Well-Being@Work Spotlights
Departments throughout the City and County of San Francisco are encouraging healthy behaviors at the workplace through meaningful efforts that resonate with their employees.  See the examples below which highlight opportunities for Healthy Behaviors: 
Image

Image

Image

Image

Image

Image

Image

Image

Image

Image
Well-Being@Work Grants
Grants provide a funding source for materials to support well-being at the workplace.  See below for examples of what City departments are using their the Well-Being@Work Grant to purchase to promote Healthy Behaviors in their workplace: 
Exercise Equipment
Blood Pressure Machines
BMI Machines
Water Units
Recreation Equipment
Kitchen Supplies
Healthy foods and snacks
Learn more about Well-Being@Work Grant opportunities for your department.